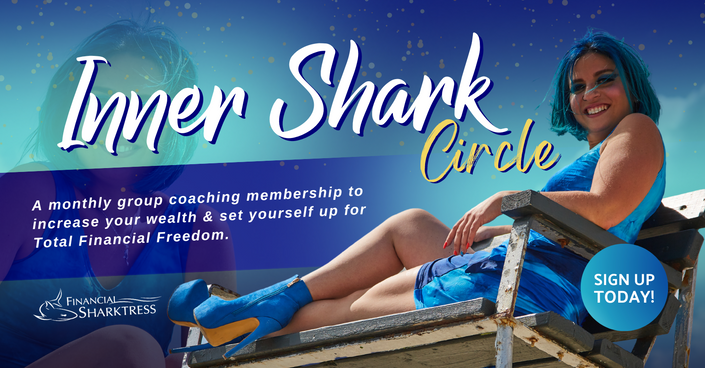 Inner Shark Circle
A monthly group coaching program to become an energetic match for getting paid more AND set up your financial systems for TOTAL FINANCIAL FREEDOM!

Ready to become an energetic match to getting paid more AND have the financial systems in place to GROW your money this year!?
If you're looking for a Simple Way to…
Completely transform your relationship with money and make thi the year that you FINALLY get your finances in order and begin building financial security
Without having to…
❌ Invest OR save in big chunks all at once
❌ Spend hours penny pinching, or extreme couponing
❌ Take your mother's financial advice that doesn't work in today's world
❌ Add MORE stress to your already busy & full life
Then, listen up, we've got a solution for you 😉
Now Introducing...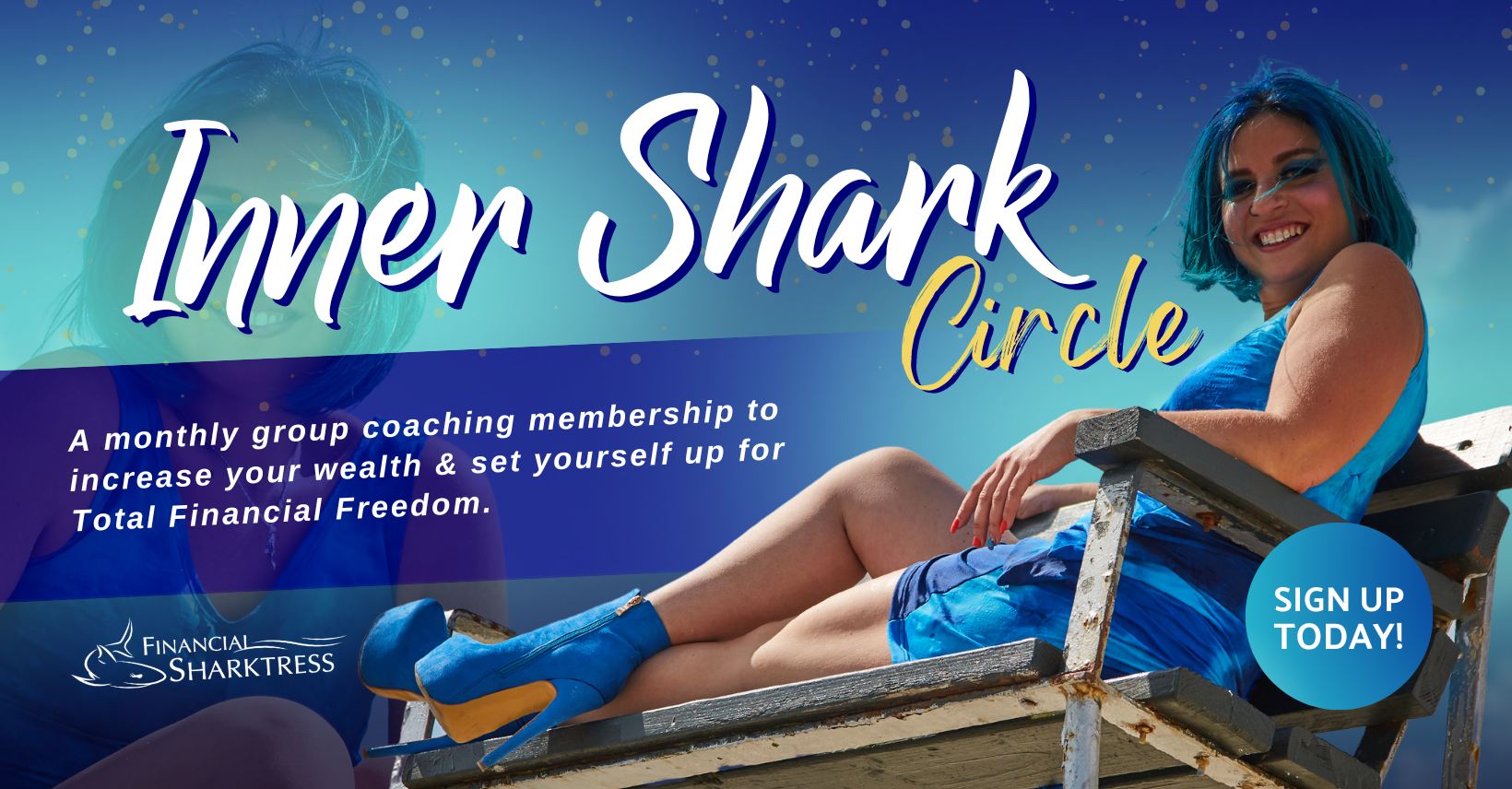 Ready to ditch the fear, struggle and overwhelm so that you can FINALLY HEAL your relationship with money, and live the life you've always wanted?


🦈 You're ready to feel confident & relaxed around money and create a lifestyle where you know more is always coming in
🦈 You feel strong & successful in 'most' areas of your life… yet harbor secret money anxiety around your ability to HOLD onto money in your life
🦈 You are tired of being stuck in a rut, doing the same old things and running into the same old money blocks - again and again!
🦈 You're done with sitting on the sidelines watching OTHER people create the kind of financial wealth and security they desire, while you secretly wonder how the heck are they making it look so easy
🦈 You want to put your debt behind you once and for all and start hanging out in FINANCIAL OVERFLOW (because total financial freedom is now your reality too!)
✅ Budget like a Financial Sharktress in a way that feels fun and pleasurable (boring scarcity driven budgets are so lame — our clients always tell us, "I should have done this years ago! This is so fun!") — because that's the Financial Sharktress way!
✅ Save more money quicker — get your dream vacation and kids schooling funds filled up faster than you can say, "Tidal Wave!"
✅ Develop a "Financially-free mindset" around money and wealth building so you know exactly what to do to grow your income & invest like a pro
✅ Increase your income the S.M.A.R.T way (this method alone is a money booster!)
✅ Pay down debt faster without having to eat ramen noodles and stay in for YEARS (we'll show you savvy and fun debt pay down strategies that really work!)
✅ Set achievable financial goals using the Bite-Sized Financial Goals Method that you can use over and over again for any money goal you're looking to achieve
Get this 5-week Workshop Illuminate Your Money Shadows as a BONUS when you join Inner Shark Circle. Set Yourself Up for Total Financial Freedom!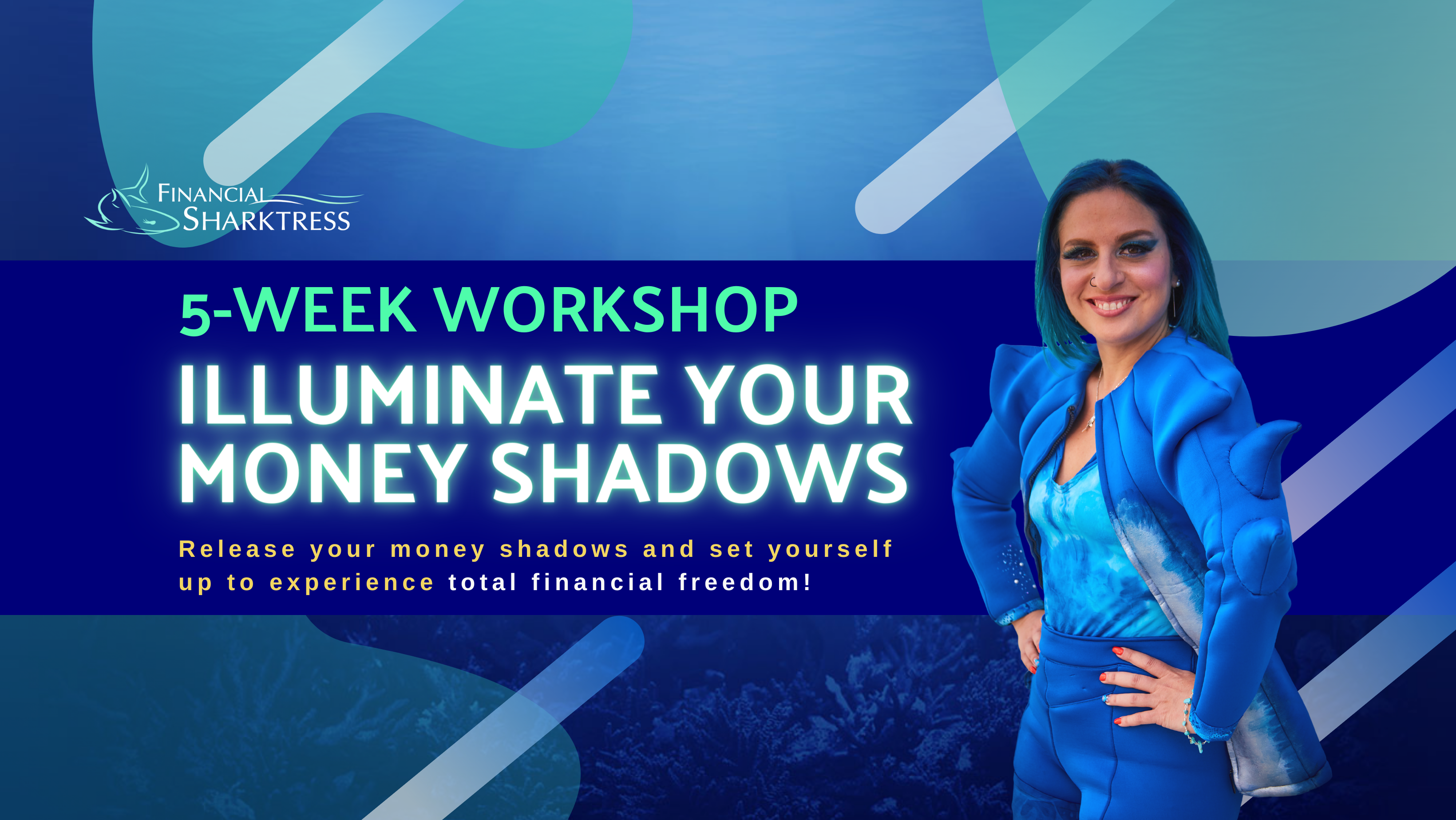 Your Instructor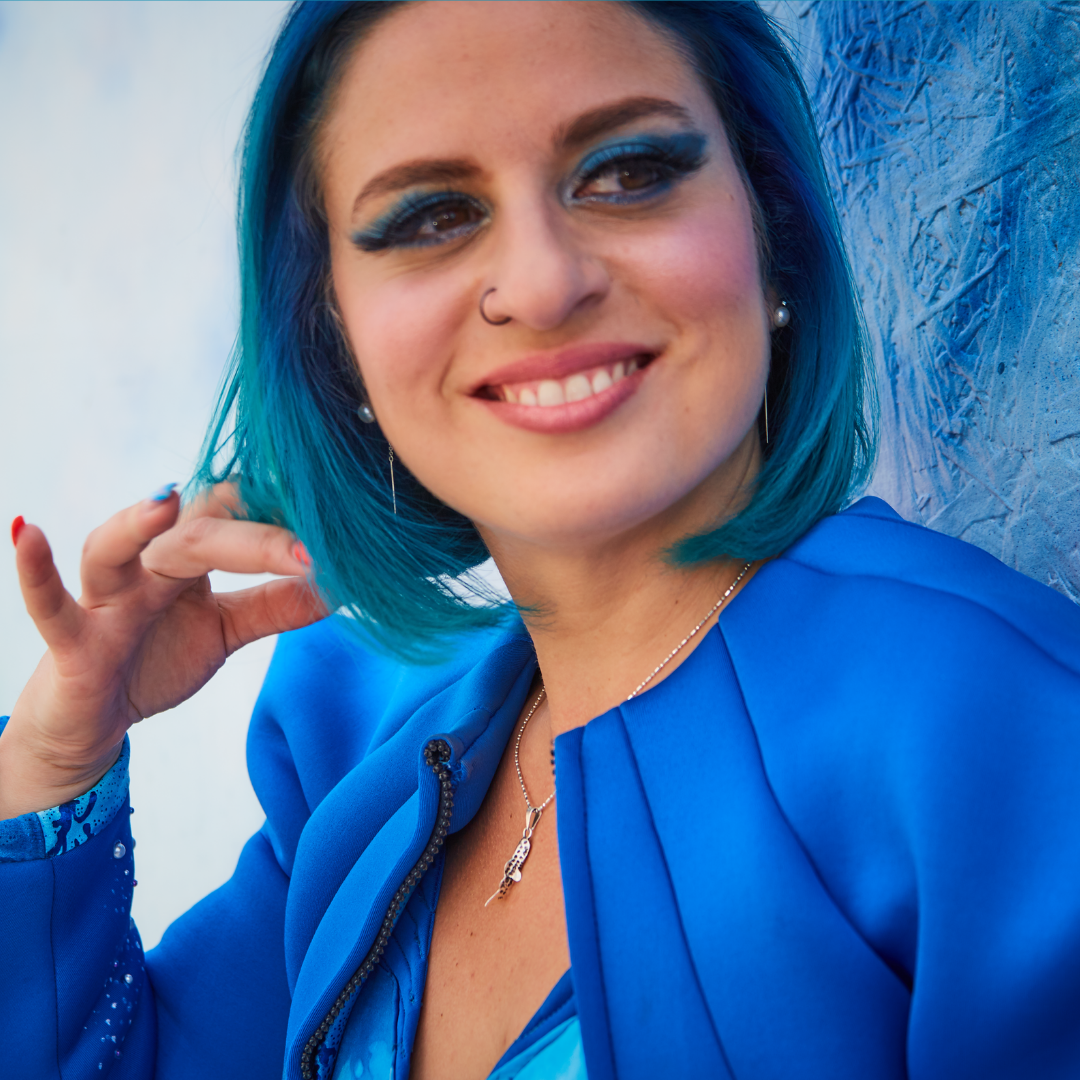 Your ultimate personal power to live the life you love comes from taking control of your money. If you want to break free and be healed from your financial pains as well as reach new, higher goals then meet Galit Tsadik, the FINancial Sharktress.
Renew your hopes & dreams as you hear about her powerful journey from "abuse to abundance" for financial independence. Because of domestic violence in her home as a child, she vowed never to hand over her money and power like her exploited mother and to help other women find their power by taking control of their money.
Today, Galit is the founder & SHE.E.O. of FINancial Sharktress, as well as her namesake company, Tsadik G. Management and a respected money expert. As a Certified Financial Education Instructor, she helps passion-based entrepreneurs transform their businesses and lifestyles by facing their fears and revealing her 'S-H-A-R-K' money wisdom to win their financial freedom!
As an animal lover and champion of the oceans, she was terrified of real-life sharks, so Galit pushed herself and went on a CAGE-LESS shark dive with tons of sharks swimming all around, with no protection. She faced her fear head on, saw they didn't want to eat her, and even asserted herself in their domain.
Many now benefit from her new-found spiritual connection and identity as the FINancial Sharktress! Discover how to seize your financial opportunities fearlessly with shark-like swiftness, sleekness & elegance like Galit so that you can live your dreams starting today!
Course Curriculum
Welcome to the Inner Shark Circle!
Available in days
days after you enroll
MODULE 1: Define Your FINancial Dreams
Available in days
days after you enroll
MODULE 2: The Pay Me First Activation
Available in days
days after you enroll